Cars are made to be admired. The time and care that goes into the design of their bodies are focused on aesthetics as much as performance. A beautiful car is much more than just a means of transportation. They can be genuine works of art. But an amazing car body is nothing if it's not properly adorned. Do you have a dream design in your mind or maybe want to give it a bold new color? We've got all the car wrap solutions you need to ensure that your ride looks on point. 
Personal & Custom  Wraps
Who doesn't want their car to turn heads while you're on the road? You won't get too far with stock paint jobs that blend in with the traffic.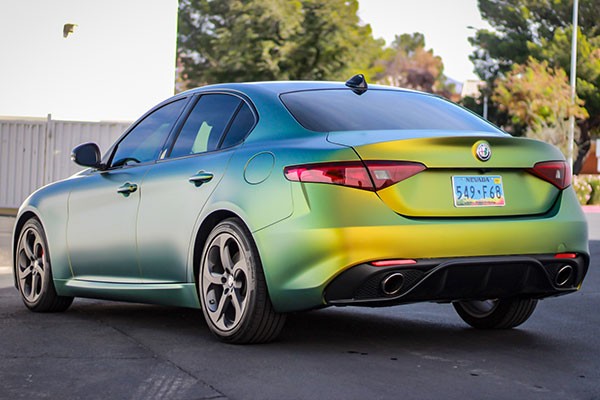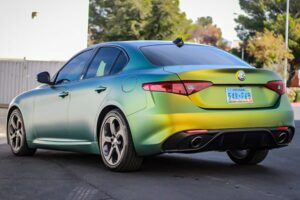 Your car selection is already an expression of your individuality. A personal car wrap takes it one step further. Turn your car into a truly unique machine. It can be as simple as a color change or maybe work with our artist studio to design an original, breathtaking wrap. Dare to materialize that wrap idea that's been circling in your head. 
Business and Vehicle Fleet
Most of your clients will be at one point in their day either driving a car, on public transport, or walking on the street. This only means that you have countless opportunities to get your message across. Your vehicle fleet is an incredible tool to help spread the word. Cover them with custom wrap designs that will have new customers flowing through your doors. Mobile advertising is the way to go if you want a cost-effective solution that uses your existing assets and reaches a broad audience every single day.
Whether it's a custom job for your dream car or your next advertising campaign, Purple Flare Wraps has got the best car wrap solutions for you.