PAINT PROTECTION FILM (Clear Bra) Las Vegas
PROTECT YOUR CAR, ADD 24/7 SHINE
Invisible (clear bra) paint protection is a shield for your car so it stays looking brand new and avoid costly repairs. Authorized XPEL PPF dealers in Las Vegas.



IT'S CLEAR YOU NEED IT...
PPF (CLEAR BRA) PROTECTS YOUR VEHICLE
If you're anything like us about your vehicles then you're obsessed with keeping your ride in showroom condition, even if it's your daily driver. Keeping your paint in perfect condition and retraining that brilliant, smooth appearance is where paint protection film excels! Paint protection film is like a solid clear coat for the entire vehicle, protecting it from chips, debris, scratches and other damaging elements encountered on the road every day.
Don't compromise your vehicle's appearance in the name of protecting it. Now you can have the best of both worlds with our paint protection film. We use a transparent 8mm urethane film that goes on completely transparent. This means your vehicle will shine as bright as it ever have while still being fully protected giving you added peace of mind.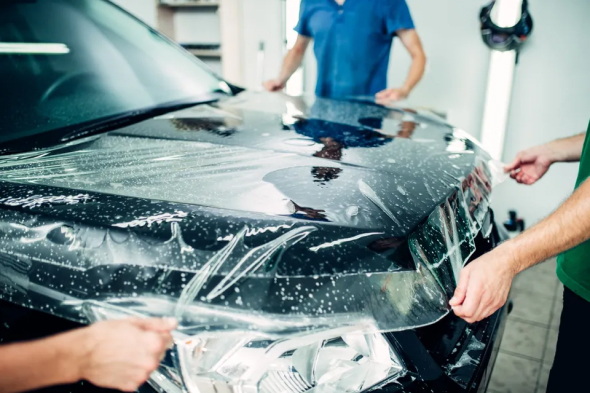 SELF-HEALING PPF LIFETIME WARRANTY
Self-healing lifetime warranty- premium shield has a lifetime warranty and it's top coated and self healing . The lifetime warranty covers workmanship and film.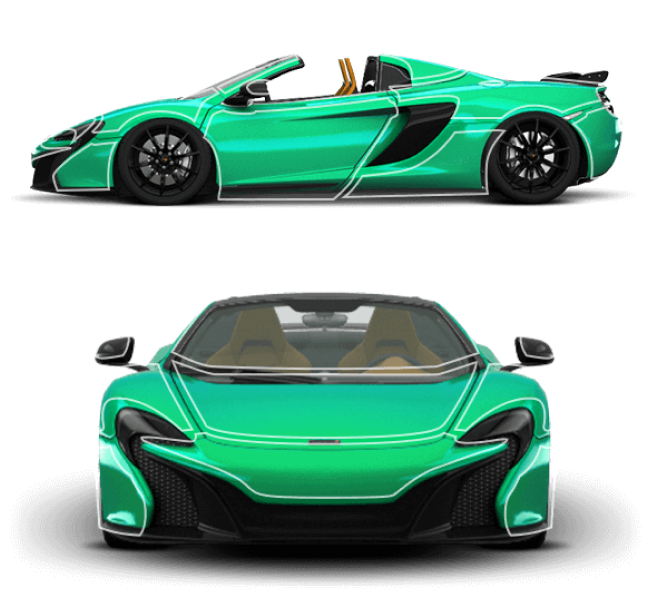 HIGH IMPACT AREAS DESERVE LOVE!
Nearly a decade in & loving every minute! Las Vegas is a big city, but that's never stopped us from approaching customers with a small town feel. We understand the importance of family and believe in treating each employee and customer with care, dignity, and respect. For nearly a decade, Purple Flare Agency has been your one-stop-shop for all your vehicle restyling needs including business wraps, personal wraps, paint protection film, nano ceramic coatings, window tinting, and more.
WE CAN COVER ALL HIGH IMPACT AREAS
THE BENEFITS OF PAINT PROTECTION FILM
WE PROTECT YOUR INVESTMENT
PPF Materials
Our paint protection film is not only durable and transparent, but also has self-healing properties.
PPF Packages
Whether you need basic paint protection film coverage, or full coverage, we have many options to fit your needs.
PPF Installation
Our installers are certified professionals with years of paint protection film experience. We know how to install the right way.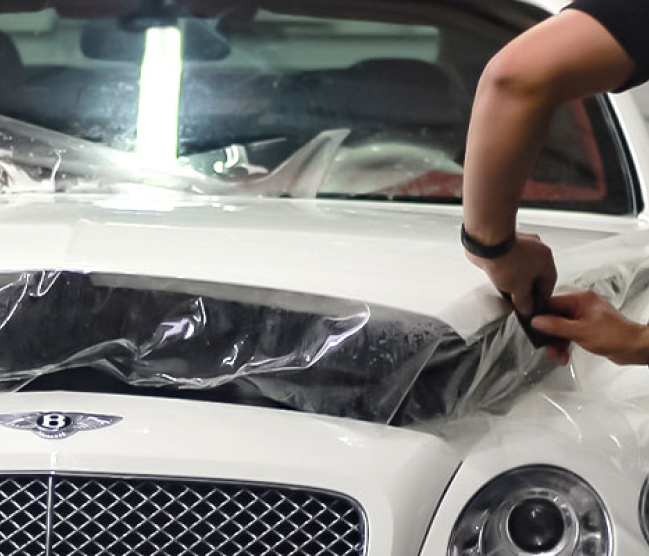 WE HAVE SOMETHING FOR EVERY BUDGET
WE HAVE SOMETHING FOR EVERY BUDGET