Market Your Business With Vehicle Wraps
Promoting your business or service by driving throughout your market can help you gain a larger customer base. Using vehicle wraps, you can share all necessary information for anyone who sees your business car or truck in the Las Vegas area. With all the necessary details available, they will catch a glimpse of what service you provide and how to contact you. 
Mobile Marketing with Vehicle Wraps
This promotional method allows mobile outreach. It is direct, as your specific market has access to all the information they need to become customers. With mobile marketing, you can travel across your community for a far client reach, making thousands of impressions a day. Rather than waiting for your customers to come to you, you can drive to specific locations where your target audience gathers as a further initiative to expand your business. 
Vehicle wraps last for years after they're installed, so you don't have to worry about maintaining their quality. They will last through several seasons with varying weather conditions, unlike billboards or print.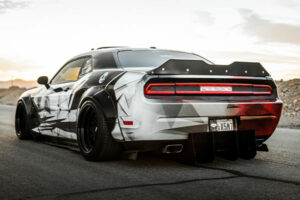 Make an Impact With Vehicle Wraps
You can easily access your captive audiences, like drivers, car passengers, and pedestrians, by driving around the Las Vegas community with all business information on display. With vehicle wraps, you can collaborate with experts to choose an effective design that will catch your viewers' eyes and share your information so they can find your business. These visually appealing vehicle wraps will make a bigger, more lasting impression than others as you bring information to your audience.  
Make a memorable, lasting impression on your potential customers with high-quality vehicle wraps. Your mobile marketing methods will bring you more business, faster. 
For the best vehicle wrap services in the Las Vegas area, get your Purple Flare free quote now.