Vehicle Graphics to Promote Your Business
By being strategic about your custom vehicle wraps, you can effectively market your business to a broader audience. Mobile marketing allows you to access potential customers across various regions and neighborhoods. By driving around Las Vegas and surrounding areas with your business information promoted through your vehicle graphics, you will receive more business from a wider range of new clientele.
Choosing Effective Custom Vehicle Wraps Design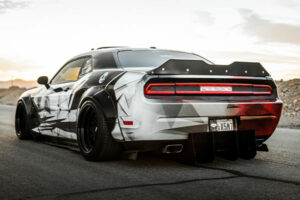 When strategizing your vehicle graphics, you will want to choose a design that will be eye-catching so people will be staring and reading all information shared on your graphics. Some important design aspects include:
Matching your brand color palette
Your business or company logo
On-brand imaging and design layout
Legible fonts and information for simple, concise marketing and information sharing to the public
If your custom vehicle wraps don't match your company branding, your customers won't know to associate your vehicle graphics with your business. By choosing custom vehicle wraps that are inconsistent with your company branding, you will notice lower brand recall.
Matching Your Vehicle Graphics With Your Business Branding
Your custom vehicle wraps should be on-brand and consistent with the identifying features of your business. Your vehicle graphics should express your company's personality and tone while sharing important details about your business. That way, people can see your contact details or your company address and know what actions to take if they want to seek your services.
Make sure your company's personality matches the graphic designs you choose for a successful mobile marketing campaign.
For the best custom vehicle wraps in the Las Vegas area, let Purple Flare help you. We will personalize your vehicle wraps so that they're consistent with your branding and will attract positive attention from potential new customers. Your phone will be ringing off the hook after cruising around with your well-designed vehicle graphics.