Using Paint Protection Film to Protect Your Vehicle Paint Job
Your car will likely undergo plenty of weather and road conditions that will impact its paint condition. From hail storms to small scratches from rocky road driving, or accidental nicks from car doors in the parking lot, it's hard to avoid paint damage. Fortunately, with paint protection film, you can maintain your lovely paint job for your vehicle and continue riding in style without any blemishes.
Protecting Your Vehicle From Common Paint Damage
With paint protection film, you can ensure your vehicle's paint job looks flawless no matter what. The film will protect your paint against common scratches and impairments.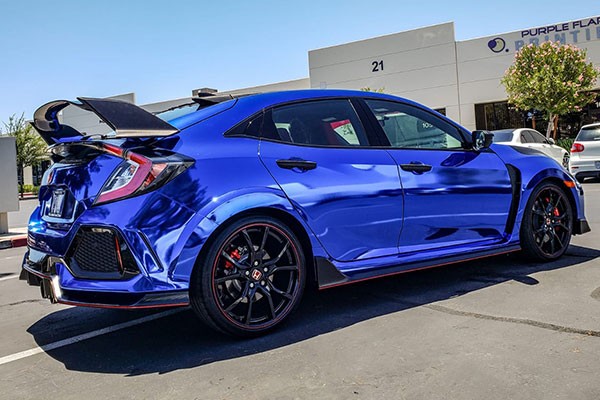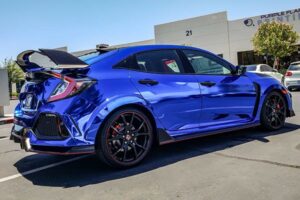 Simply driving safely down the street can pose a danger to your vehicle paintwork. You may easily encounter rocks, debris, and tiny particles constantly flying through the air and threatening the integrity of your paintwork. Your thick and durable paint protection film will keep your paint safe so you can drive your car with pride. 
Using Paint Protection Film Against Other Damages
Beyond road conditions, your car will also be exposed to strong UV rays that can fade your beautiful car paint. Bird droppings are another threat to the integrity of your vehicle paint. Using a solid, clear coat of paint protection film over your entire vehicle, you can prevent chipping and scratches. Your paint will also last through everyday paint job threats like rocks and weather conditions.
To ensure your car paint job remains flawless, trust Las Vegas' #1 choice for superior paint protection film installation. Our Purple Flare Team will keep your car paint looking flawless. We offer an entire array of services so you can show off your ride in style. You'll feel proud of your car's perfect paint condition.
Get a free quote of our Purple Flare services to learn more.